Viridiant Spring 2016 Newsletter
notice anything new?
Yes, that's right, we have a new name and face! In case you missed it, we've just announced our new name: Viridiant. People are asking us why and how we came up with the name. After a thorough strategic planning process with staff, board, and Wally Stettinius, we adopted our strategic plan in June 2015, with the first goal of rebranding the organization to allow for programmatic and geographic expansion. We then embarked on a brand study to identify strengths and gaps. Working with Kelly O'Keefe of Virginia Commonwealth University's Brand Center, board and staff settled on Viridiant, a hybrid of "viridis" (Latin for green) and "servant," as we are mission-driven stewards. We went on to clearly define sustainability into: Economic, Environmental, and Structural Sustainability; these three pillars will serve as the foundation for our organization and helped in development of the new logo.
Specifically, we are expanding our efforts in education, consultation, and certification. We'll continue to administer the EarthCraft family of programs, just as we've done since 2006, but as Viridiant, our goal is to do even more, focusing on our Three Pillars of Sustainability. We look forward to helping you create structures that are more affordable, more livable, and more durable.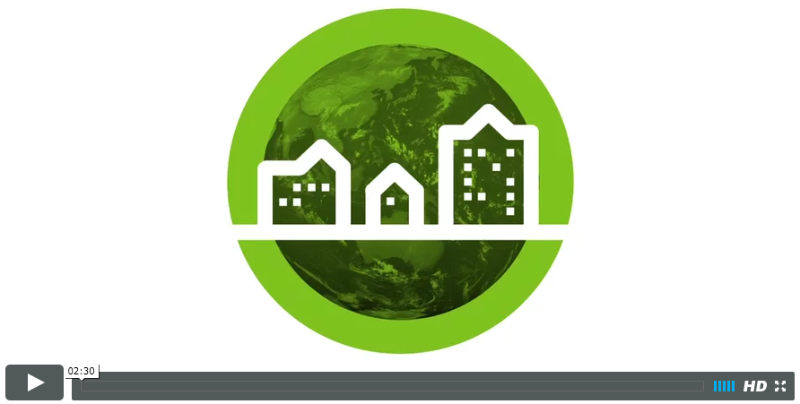 For those of you who missed this exciting name reveal and the announcement of our annual award winners at the Sustainable Leadership Awards on March 22nd, we're thrilled to share the winning projects, builders, and developers below. We're so proud to be a part of the impressive work done by our partners in 2015.
​
Looking ahead, we have lots of opportunities to connect with us in the coming months. On April 23rd, we'll host our 4th Annual Earth Day 5K Race Without A Trace held in conjunction with Earth Day Richmond. This casual run/walk will take place on the newly built Virginia Capital Trail in downtown Richmond – we hope that many of you will lace up your sneakers and join us! We also have two lectures coming up – April 21st on Water in Buildings and June 16th on Energy Efficient Retrofits. More information on all of these events can be found below. We hope to see you soon!
All the best,

KC Bleile
Executive Director
---
by the numbers
TOTAL CERTIFICATIONS TO-DATE​
Single Family: 2,322 single family homes
Multifamily: 229 projects housing 15,612 dwelling units
TOP Q1 2016 EARTHCRAFT CERTIFIED HOMES BY CERTIFICATION LEVEL &
ENERGY EFFICIENCY
Health E Community Enterprise – HERS 16
Miller Custom Homes – HERS 39
Southern Development Homes – HERS 48
---
new builder member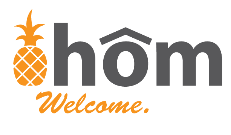 ---
upcoming events
EARTH DAY 5K RACE WITHOUT A TRACE
Saturday, April 23

Join us for the 4th Annual Richmond Earth Day 5K Race Without A Trace. The 5K combines one of the city's most environmentally friendly races with the most fun possible. Run, walk, or stroll down the newly completed Virginia Capital Trail and see the beauty of the James River and its downtown surroundings.
---
upcoming lectures
Join us in person at Gather in Richmond, VA from 8:00 am – 9:30 am (free) or online via webinar from 11:00 am – 12:00 pm ($10).
​
With Matt Waring and Chuk Bowles, Viridiant
Thursday, April 21 ​
ENERGY EFFICIENT RETROFITS: LESSONS AND BEST PRACTICES
With Matt Waring, Viridiant, and Susan Hill, Richmond Region Energy Alliance
Thursday, June 16
---
upcoming trainings
EARTHCRAFT BUILDING PROFESSIONAL TRAINING
May 19 from 9:00 am – 4:00 pm, VHDA Housing Center
This 7-hour builder training provides a comprehensive overview of best practices for sustainable construction and design as well as explores how the EarthCraft program can help you get started in the green building sector.
For more information and to register, click below.
BUILD BETTER TRAINING SERIES
Coming this June!
​
Mark your calendars to join industry experts from Mitsubishi, Ultra-Aire, and Huber Engineered Woods for a discussion of VRF HVAC products, whole home dehumidification, and energy efficient air barriers. Dates and locations coming soon.
---
7th Annual Sustainable Leadership Awards
CELEBRATING 10 YEARS OF ADVANCING SUSTAINABILITY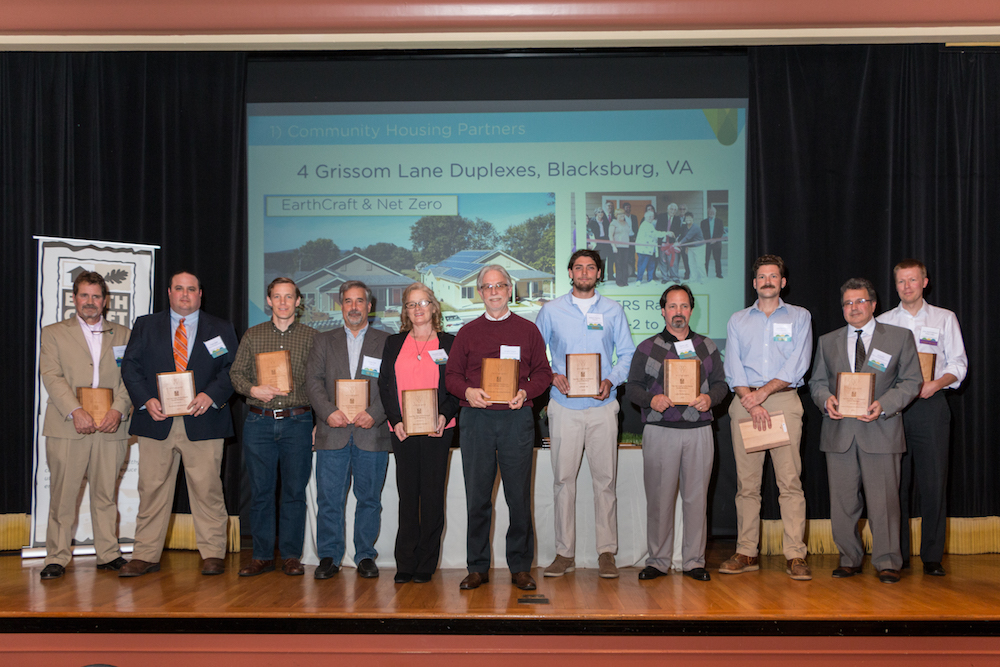 Regional leaders in the advancement of sustainable design and construction were recently honored as winners of Viridiant's Sustainable Leadership Awards. Winners were announced at the organization's 7th annual awards ceremony on March 22nd at the historic Bolling Haxall House in downtown Richmond. The event drew over 150 individuals representing home builders, non-profit and for-profit housing providers and developers, sponsors, homeowners, affordable housing advocates, and those interested in creating green housing opportunities in Virginia.
​
To learn more about this year's winners here, and help us celebrate their achievements, please click below.
---
RAR article
Our latest article in the Richmond Association of Realtor's quarterly journal The Housing Interpreter, offers a crash course on some of the features you might see inside the house.
Check out Green and Energy Efficient Housing: Terminology 101
---
your support matters
Viridiant, a 501c3 non-profit, prides itself on offering superior quality, affordable programs that can suit the needs of any builder or developer who shows a commitment to high performance home building. With seven full time employees in our Richmond office and technical advisors around the state, we strive to remove any financial barriers to green building by delivering our programs at a fraction of the cost of similar programs.
Residential buildings make up almost 27% of the energy consumption in Virginia. With your support, we can touch more houses, making a significant impact not only on the state's energy use but also on the lives of the residents who will enjoy comfortable, healthy, and affordable homes.
​
Please consider making a donation to Viridiant today.
---
partners

sponsors